Evening in Lublin Village Open-Air Museum | Popołudnie w Muzeum Wsi Lubelskiej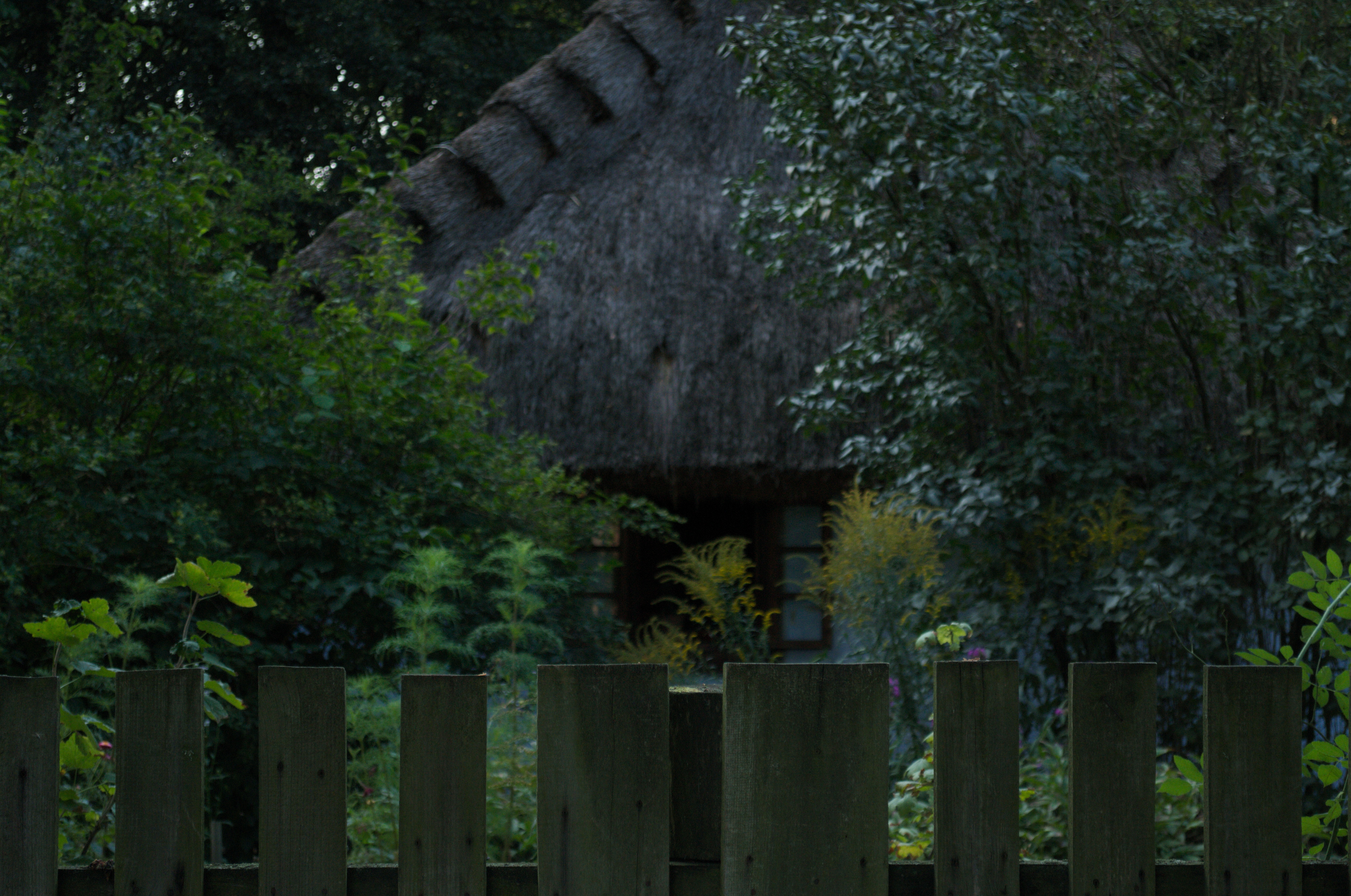 W miękkim świetle sierpniowego popołudnia historyczne chaty ze wsi Lubelszczyzny wyglądają szczególnie zachęcająco. Na trawie pasą się grupki kóz. Zaledwie kilku turystów spaceruje po skansenie zakłócając obraz miejsca zawieszonego w czasie. Wszystko to pomiędzy ruchliwą Aleją Solidarności, a zapełnionym domami Sławinkiem.
---
In the soft sunlight of the August afternoon, historical cottages from the villages of Lublin Region look particularly enchanting. Goats graze on the grass. Only a few tourists walk through the open-air museum disturbing the image of a place suspended in time. All this between the busy Solidarity Avenue and full of houses district of Sławinek.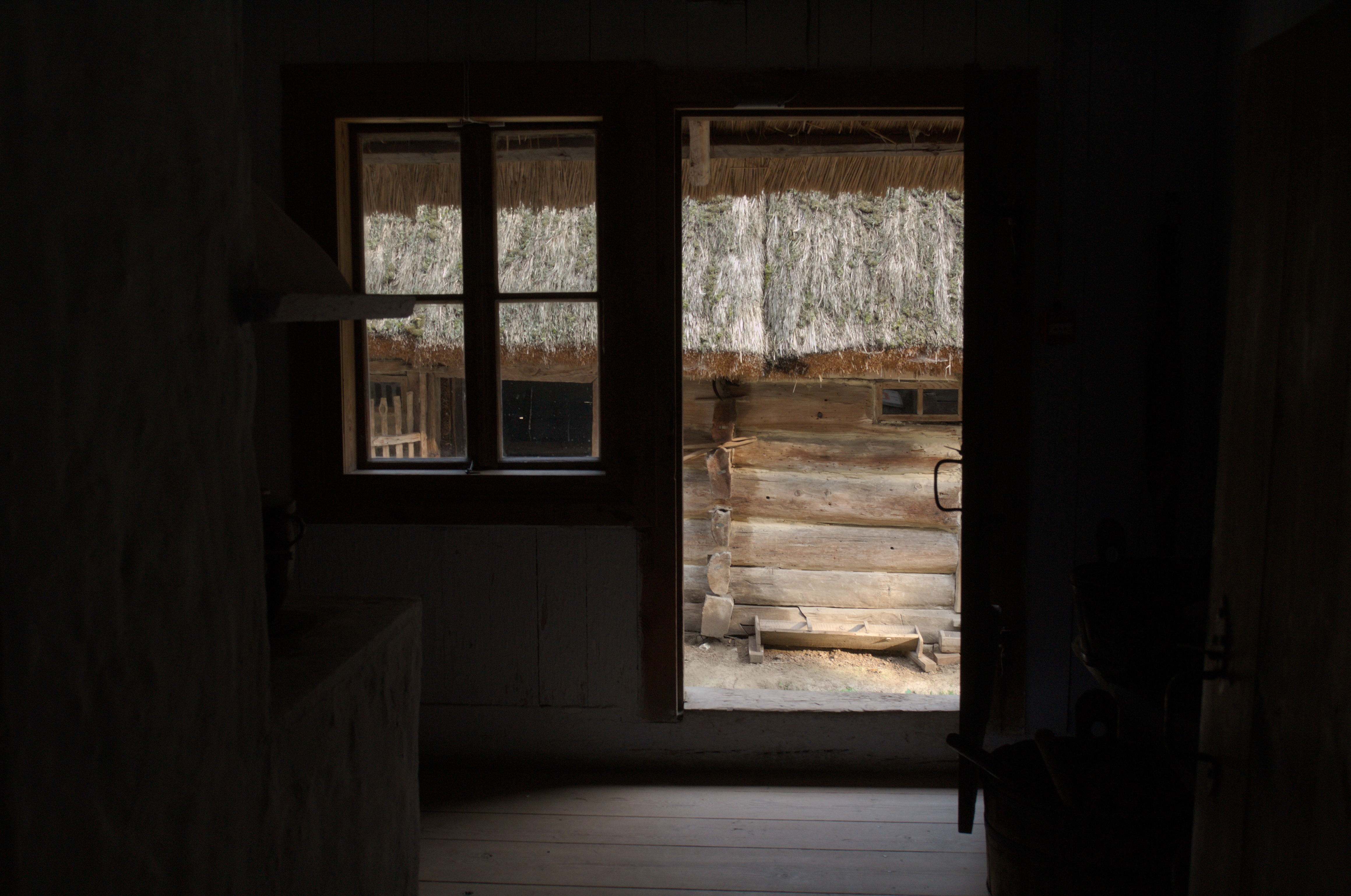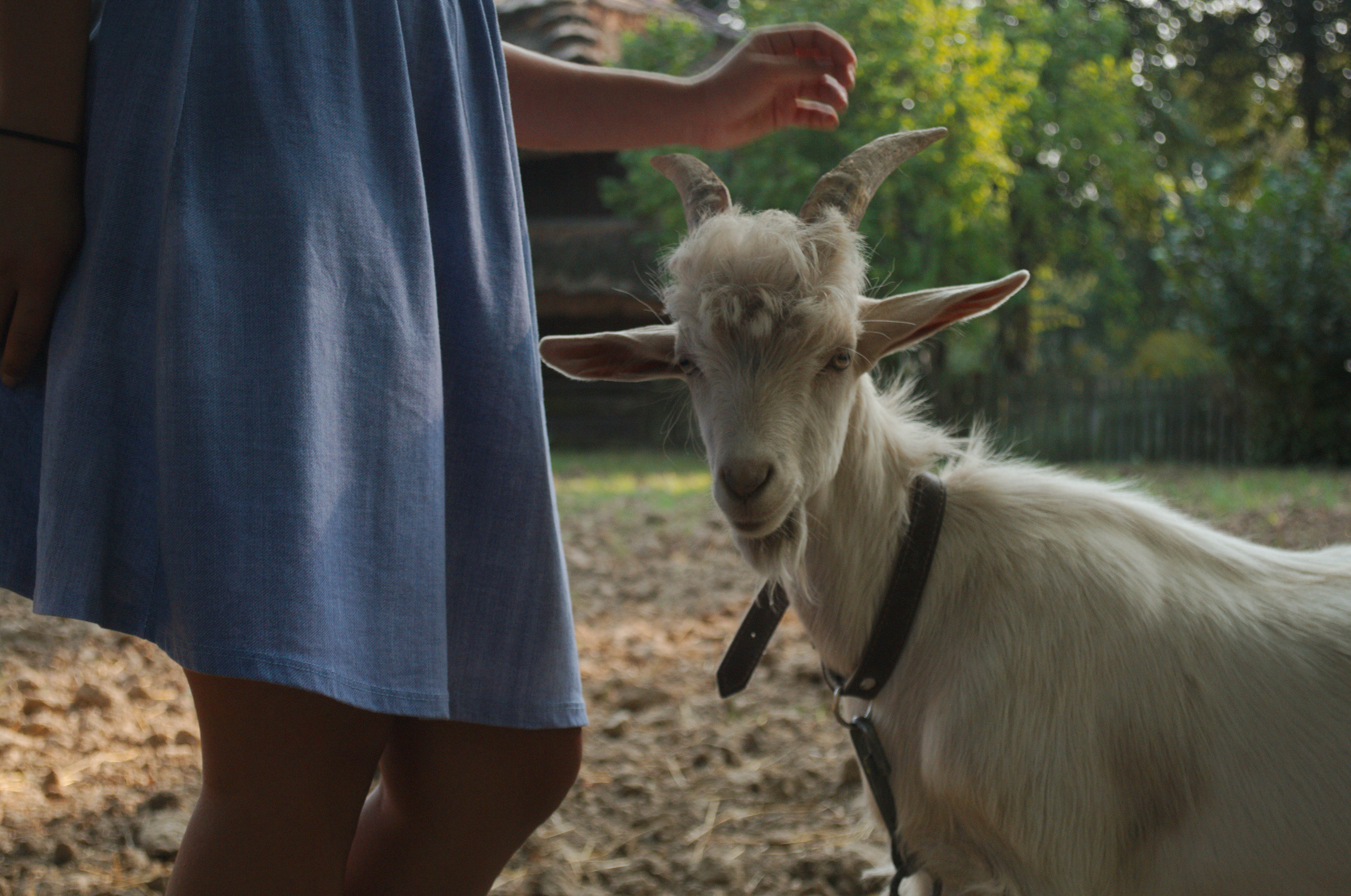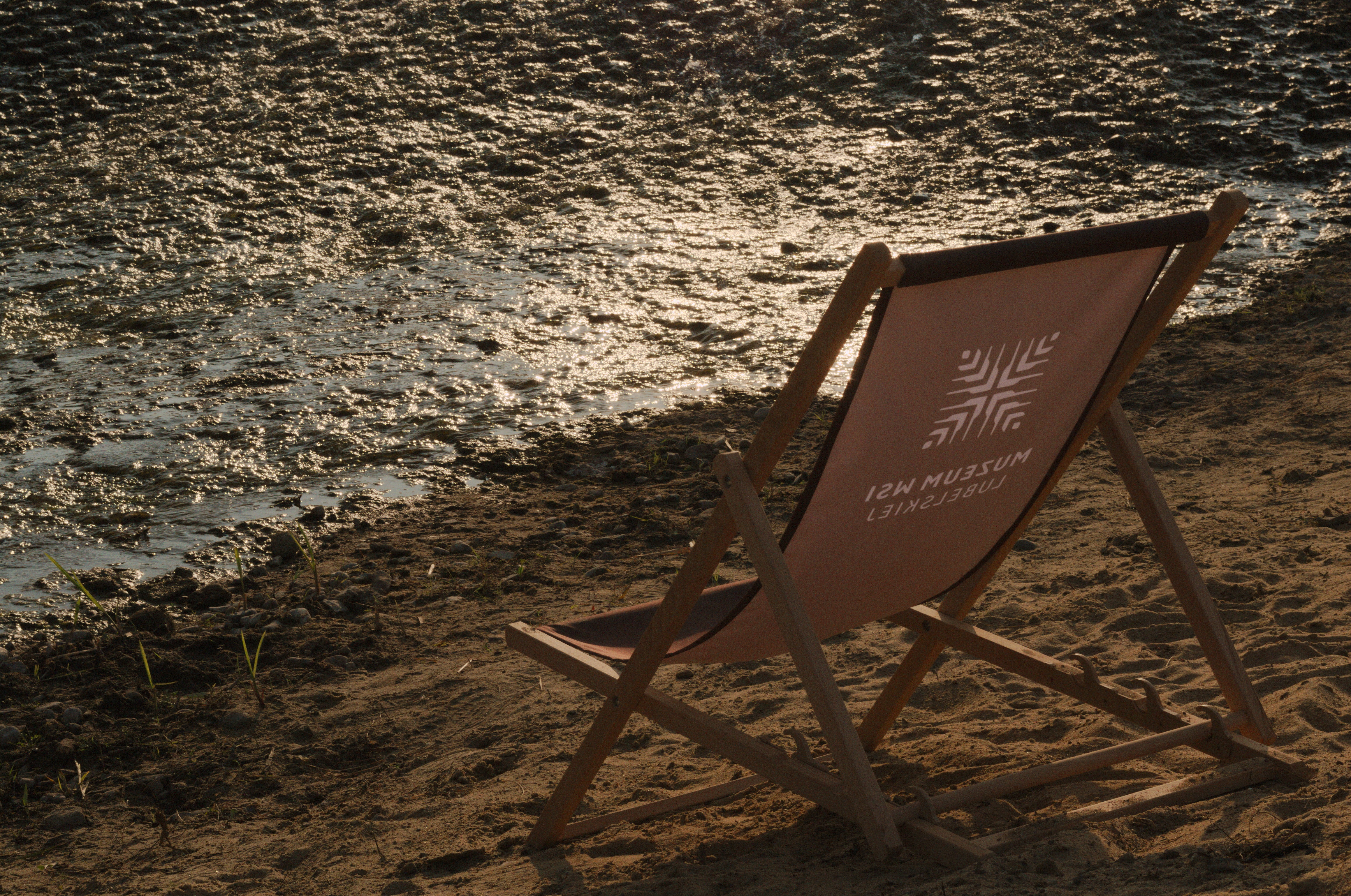 fot. J.
Muzeum Wsi Lubelskiej to jedyne miejsce w Lublinie, gdzie tak dokładnie widać odwieczny cykl pór roku. Każda pora ma swoje święta, rytuały i ustalony porządek. Zasiew, dojrzewanie, żniwa. Nocne Bajania, Noc Świętojańska, Jarmark konny, Opowieści Andrzejkowe. Podczas świąt kościelnych w zabytkowym kościele z Matczyna odprawiane są msze święte. Wiosna, Lato, Jesień, Zima. Każda z pór roku ma swoje miejsce i swoje piękno.
---
The Museum of the Lublin Village is the only place in Lublin, where you can clearly perceive the eternal cycle of seasons. Each season has its own holidays, rituals and established order. Sowing, ripening, harvest. "Night Tales", Kupala Night, Horse Fair, "St. Andrew's Night Stories". During church holidays, masses are celebrated in the historic church from Matczyn. Spring, summer, autumn, winter. Each season has its place and its beauty.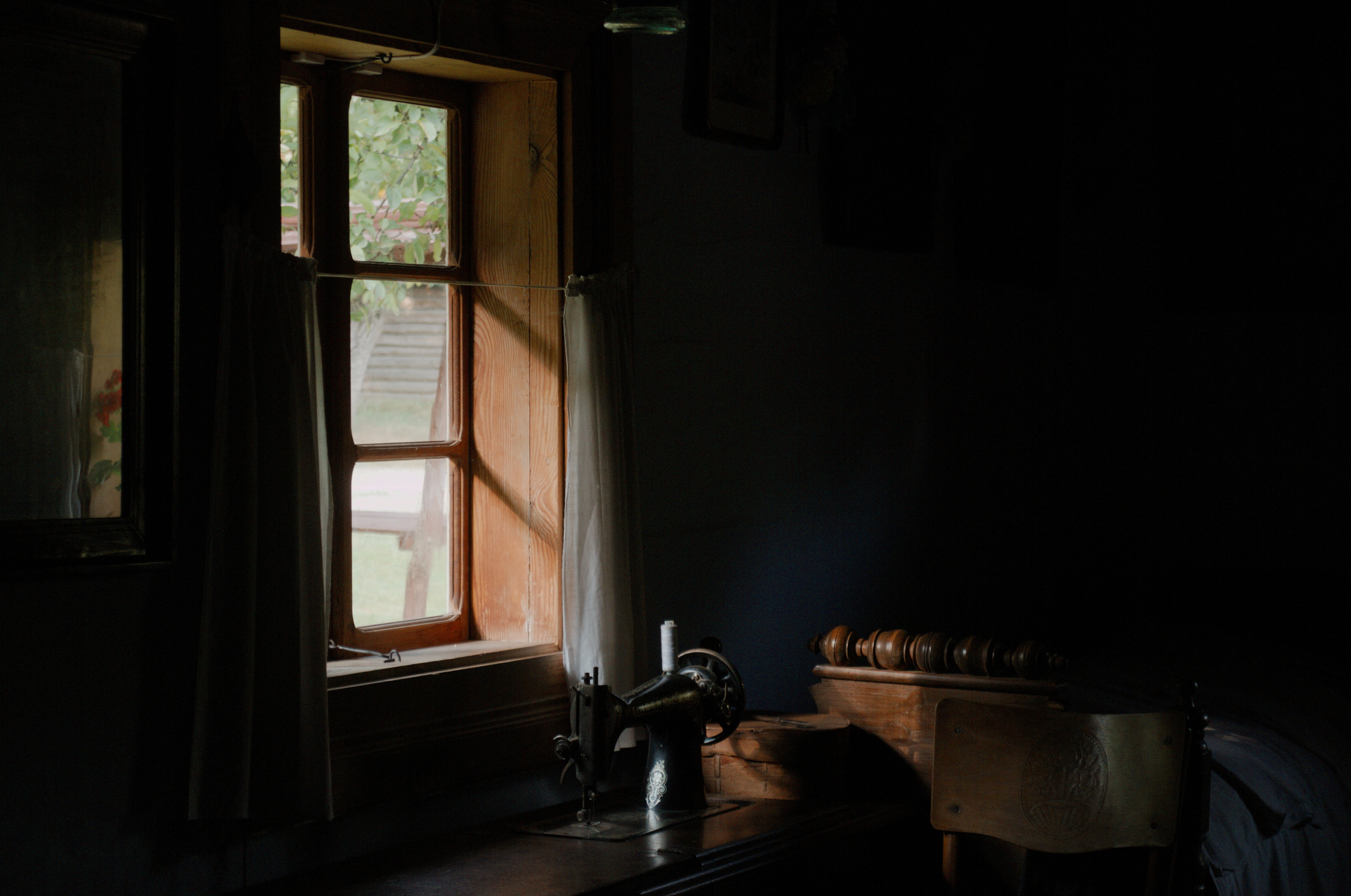 fot. J.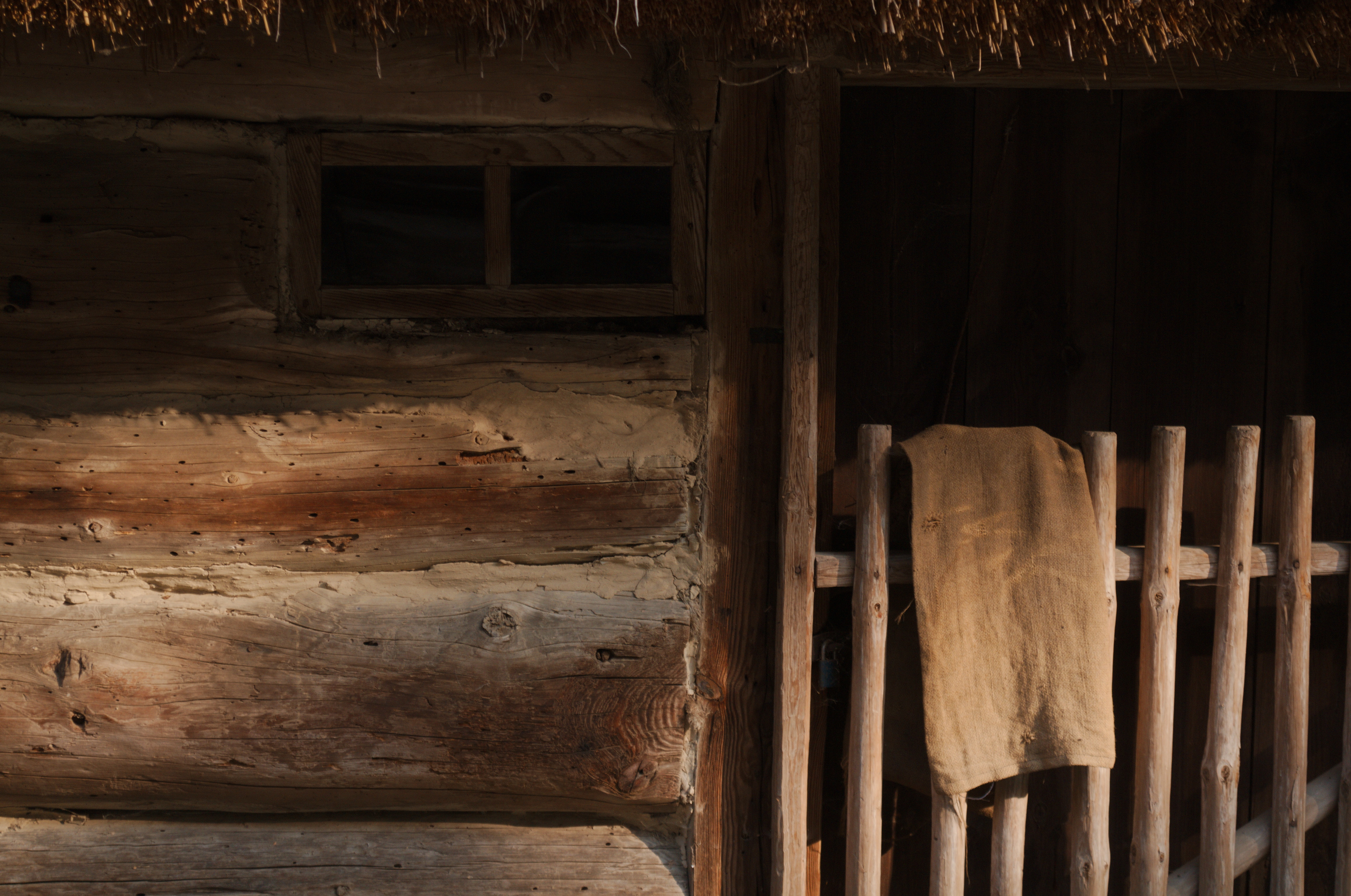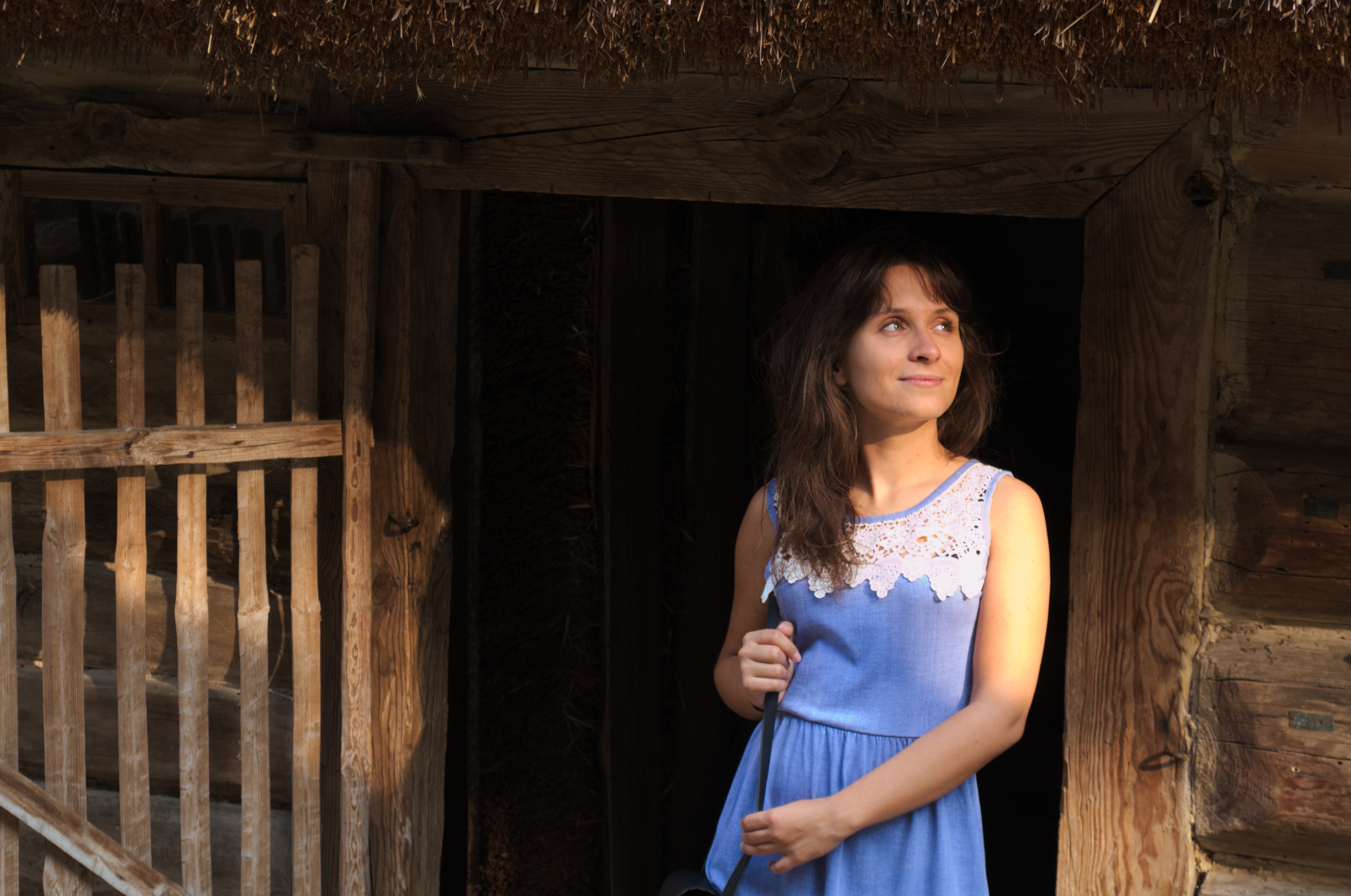 Rozwój cywilizacji zaburzył połączenie tradycji z naturą, depcząc przy okazji po samej tradycji. Wyciąga się ją przy okazji ważnych świąt i otrzepując z kurzu rozstawia jak plastikową choinkę. To nie znaczy, że tradycja zginęła, albo nie ma dla niej miejsca we współczesnym świecie. Gdzieniegdzie tli się w ustalonych formach, gotowa do powrotu w nieco zmienionej formie - pod postacią świąt, zwyczajów, dekoracji i architektury.
---
The progress of civilization has disturbed the link between tradition and nature, trampling on the tradition itself. It is pulled out on the occasion of important holidays and set up like a plastic Christmas tree, shaking off the dust. This does not mean that tradition has died, or there is no place for it in the modern world. In some places it has survived in fixed forms, ready to return in a slightly modified shape - in the form of holidays, customs, decorations and architecture.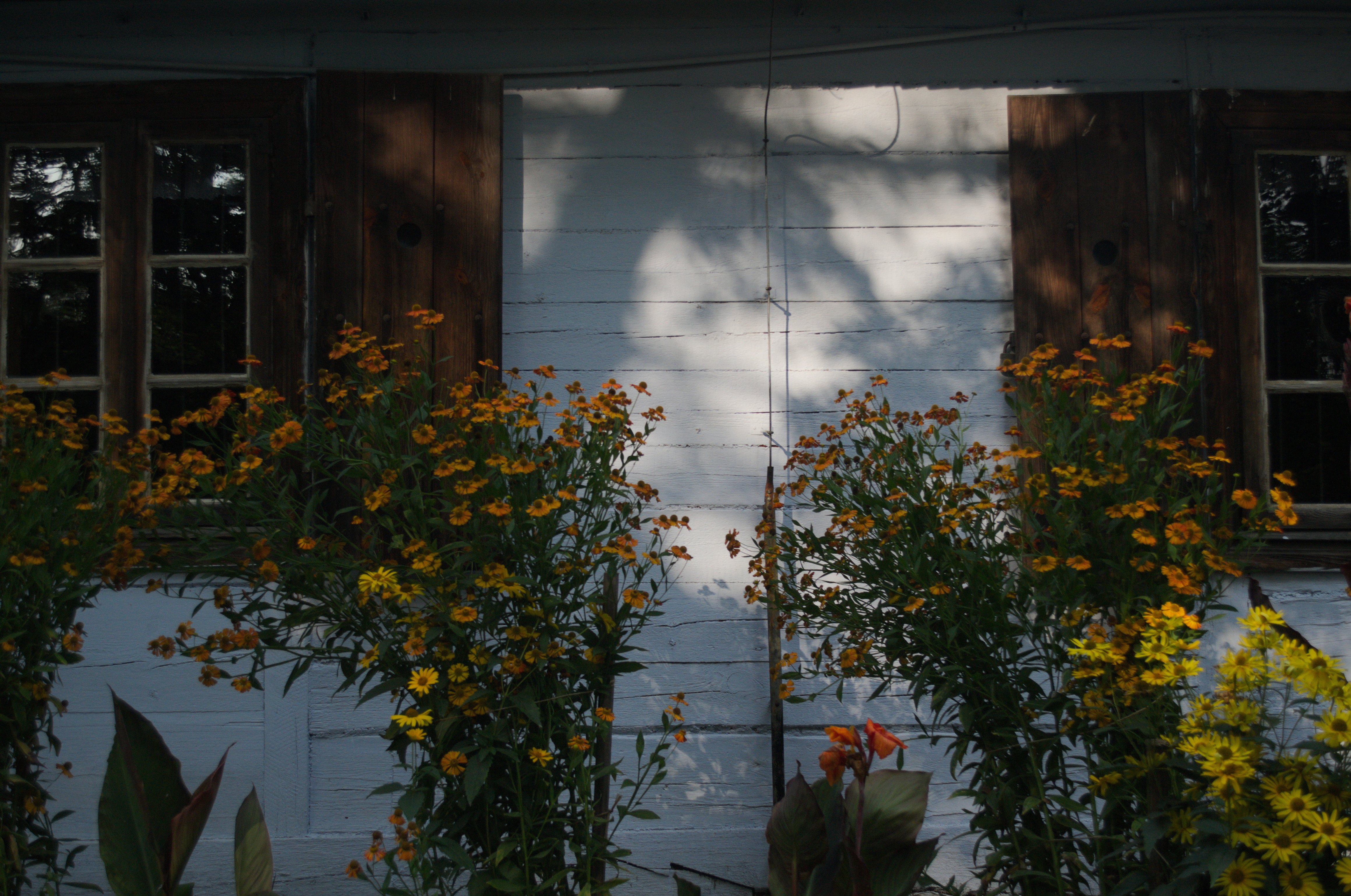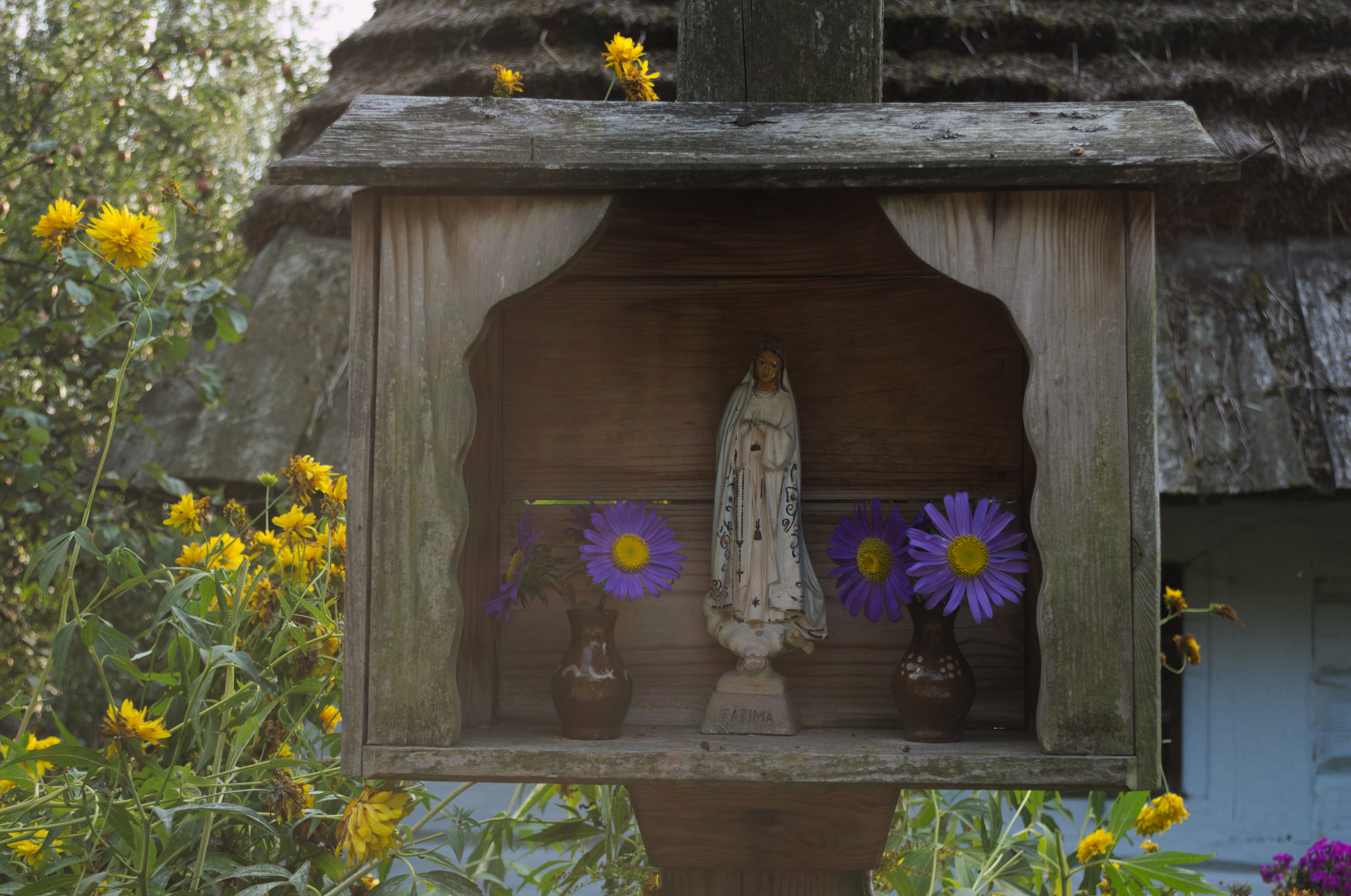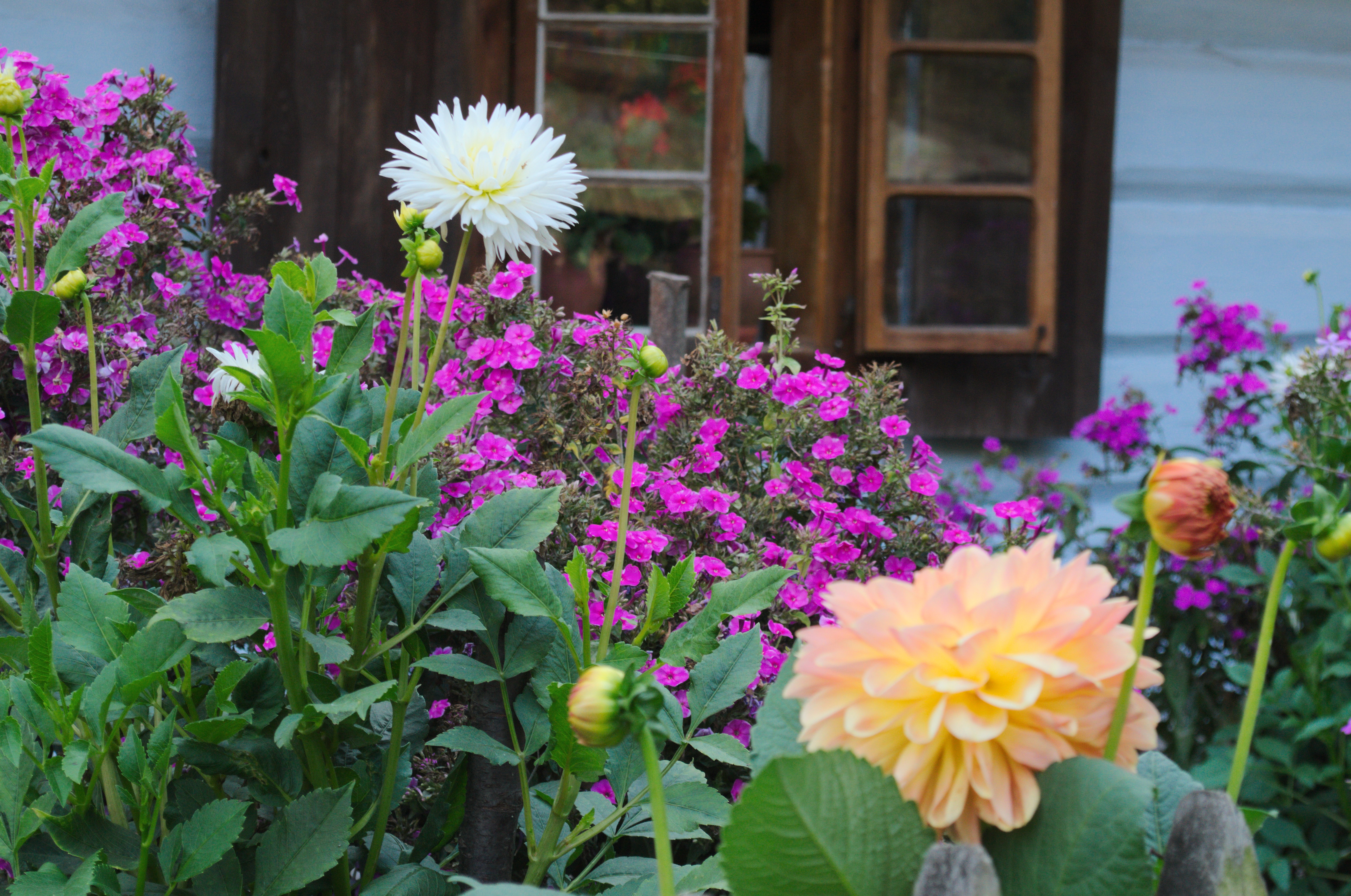 fot. J.
Tekst podłączam pod #tematygodnia jako luźne nawiązanie do numeru trzeciego - ruiny.
---
| Camera | Nikon D3100 |
| --- | --- |
| Lens | Nikkor 18-55 mm |
| ISO | 200/400 |
| Location | Lublin Village Open-Air Museum, Al. Warszawska 96A, Lublin |

http://skansen.lublin.pl/en/

---
by @postcardsfromlbn