3, 2, 1... Startujemy / 3, 2, 1... Go
Witajcie na moim blogu. / Welcome to my blog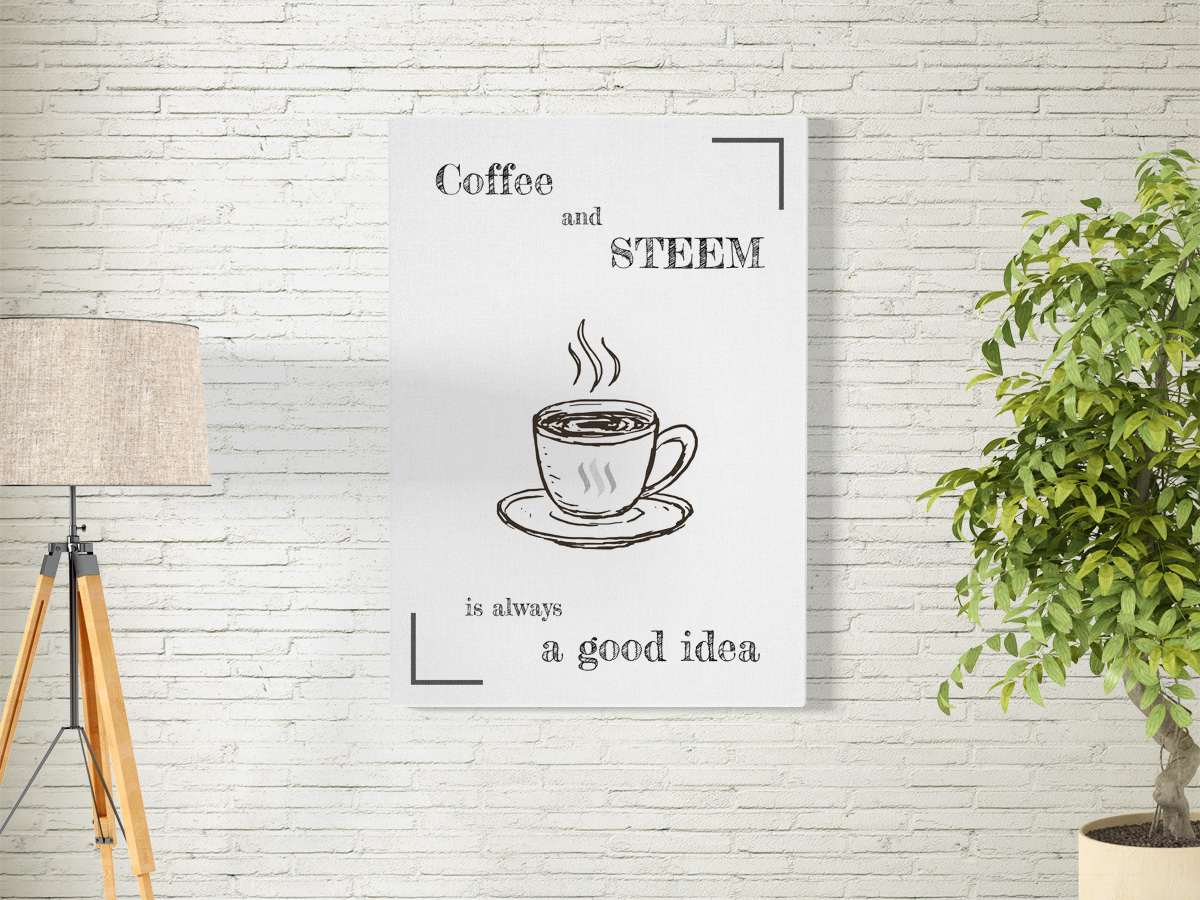 PL:
Po długich rozmyślaniach decyzja została podjęta i stałam się użytkownikiem sieci steem. Zajmuję się hobbystycznie grafiką komputerową. W związku z tym, na moim profilu będę publikować swoje prace, wśród których znajdziecie:
plakaty,
metryczki,
digi stemple,
kartki okolicznościowe,
zaproszenia.
Możliwe, iż pojawią się tu także tutoriale z tworzenia prostych grafik.
To tyle tytułem wstępu. Tymczasem bardzo serdecznie się z Wami witam i zapraszam na małą niespodziankę :)


ENG:
So finally I've decided to become Steem user. My hobby is graphic design and I'll be publishing here some of my projects, like:
posters,
digi stamps,
greeting cards,
invitations.
It's possible that I'll post here also some simple design tutorials.
That's all for the beginning. Hello everyone and here is a small surprise from me ;)
Niespodzianka / Surprise
Dla wszystkich fanów STEEM (i kawy) przygotowałam specjalny plakat / For all STEEM (and coffee) fans I have prepared a special poster:
rozmiar / size: A5,
rozdzielczość / resolution: 300dpi,
plik / file: .png,
licencja / license: CC0.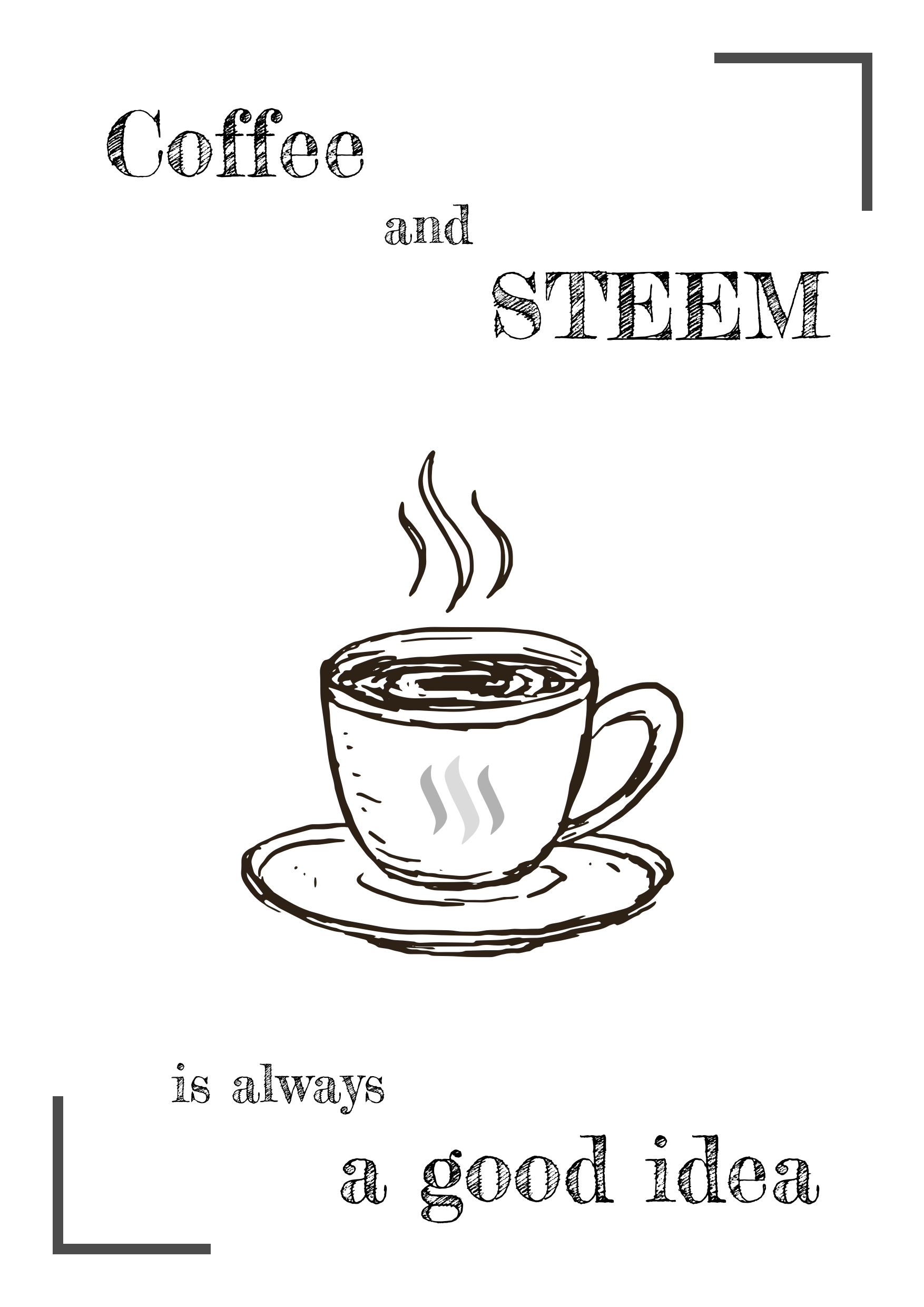 Do następnego ;) / To the next ;)